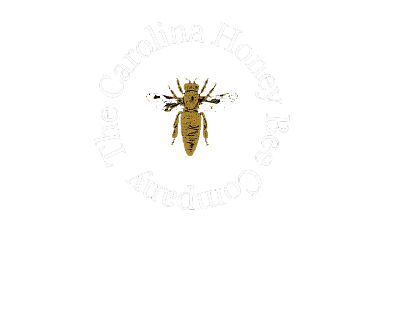 2 Frame Manual Honey Extractor
$200 Plus Shipping
A high quality, economical extractor, this stainless steel COMPACT fits the bill. The gears are metal with a 3:1 ratio and is very easy to crank. Highly polished stainless steel, this compact extractor is a bargain for even the smallest beekeeper.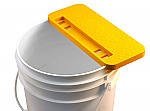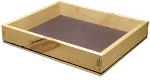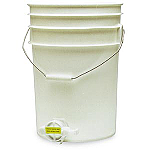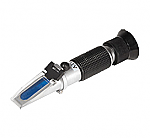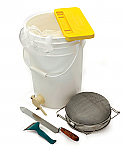 All the tools needed for a hobby beekeeper to harvest their honey (except the extractor)!
Kit includes a 5 gallon pail with gate, stainless steel double honey sieve, stainless steel capping scratcher, cold uncapping knife, 5 gallon mesh filter bag and a comb capper (a handy tool that rests on the side of a 5 gallon bucket that allows for you to easily uncap your comb).
Honey Harvesting Kit
$110 Plus Shipping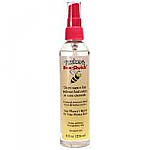 Refractometer With Automatic Temp
$79.95 Plus Shipping
Description
Scale range 12.0 to 30.0%, Minimum scale 0.1%, contains a temperature compensation scale; Dimensions are 4 cm x 4 cm x 17 cm.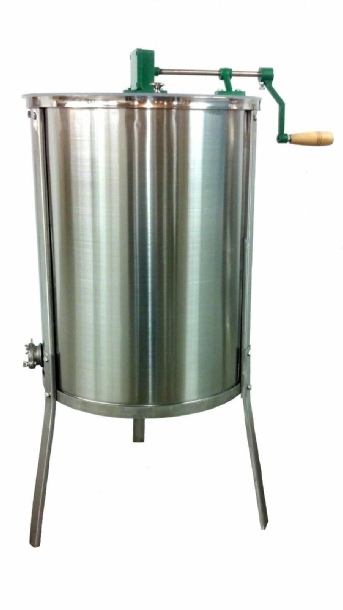 6 Frame Stainless Steel
Manual Honey Extractor
$595 Plus Shipping
Extract 6 of either size frame (5 3/8" or 6 1/4"). The legs get it up off the floor and make it a breeze to secure to the floor.
The steel helical gear drive box makes this extractor very easy to crank and is heavy duty.
Please note that this product is only available using ground shipping. Any other products in your order will also ship by ground.
Bee-Quick
Description
Clears supers fast without foul odors or chemical residues. A natural, non-toxic blend of oils & herbal extracts. Best results will be obtained on a sunny day, when the sun can heat the fume board. The super should be cleared in 2 to 5 minutes. Clear, detailed instructions for use are sent with each bottle. Use with fume board.
Fume Board
Description
Used with Bee-Quick, spritz felt lining with Bee-Quick to clear Supers.
Comb Capper
$28.95
Plus Shipping
Description
A handy tool that rests on the top of a 5 gallon bucket that allows for easy uncapping a frame of honeycomb. Fits any standard 5 gallon bucket. Underside recessed arch provides added stability. Hands-free capability allows user to walk away while frame sits securely in place. Made of durable 20% glass filled polypropylene resin. Low cost alternative to existing uncapping units. Manufactured in the USA and dishwasher safe.
Stainless Steel Double Sieve
$39.95
Plus Shipping
Description
Metal Double Honey Sieve, For Straining Honey, Sits on Top of 5 Gallon Pail.
Plastic Pail with Honey Gate
Description
5 gallon bucket with gate
Electric Uncapping Knife Non-adjustable
Description
Electric uncapping knife. Single temperature setting.
Cold Uncapping Knife
Description
Our non-electric uncapping knife.
Uncapping is easy with this cold uncapping knife. To use simply heat the blade in hot water between cuts. The heat helps cut through stubborn beeswax.
To speed up the uncapping process, purchase 2 cold uncapping knives and switch them out in hot water when one gets cold.